Kalinya: Good, beautiful & honest
Welcome to Kalinya Estate.
A five-star luxury Estate nestled in the private surrounds of our stunning five-acre property, just a short drive out of Sydney in New South Wales.
 The award-winning, grand, heritage-listed venue boasts premium accommodations imbued with personality and artistic design.
 Indulge your senses in chic-elegance, as you unwind and entertain your guests in breathtaking spaces. Celebrate special occasions. Share laughs and create moments you'll cherish for a lifetime.
 Once you arrive, you may never want to leave.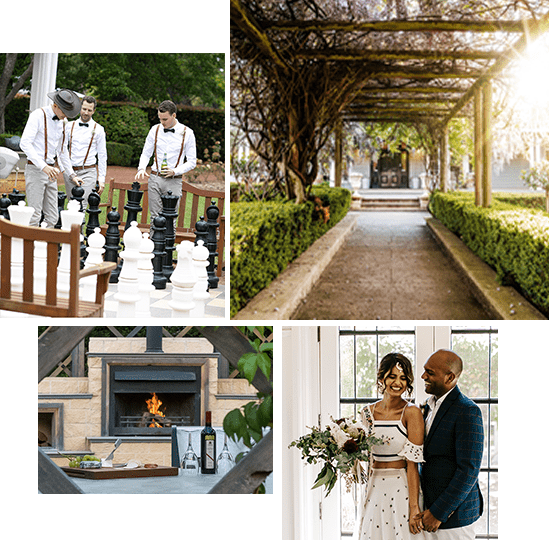 Acknowledgement of Country
When you come to stay with us at Kalinya Estate, you will be welcomed and cared for on the land of the Dharawal people. We acknowledge that we work, rest and play on the land of the oldest known civilisation on earth. We honour their culture and love for our environment and we pay our respects to their elders past, present and future.